How much can I sell my clothes for?
We pay by weight, 50p for every kg that we weigh. On average a bin bag full of clothes would weigh between 7-10kgs, that means you get between £3.50 – £5 per bag.
Do I need to use a specific bag?
No you can use any bin bag that holds more than 6kgs. However, we do have 100% biodegradable bags available if you need them.
What type of unwanted clothes do you take?
Everything we accept needs to be in good condition as it is eventually re-sold for re-use. We accept adults and children's clothing, shoes, bags, handbags, belts. We do not accept items that are worn, torn, damaged or stained. No pillows or duvets.
Why can't you take other items like cameras and mobile phones?
We only recycle textiles and therefore only have buyers for textile goods.
Why don't you take duvets or pillows?
There are obvious hygiene issues associated with duvets and pillows and therefore we cannot accept them.
Do you check the items?
Not every item is checked, but we do look inside the bags to ensure that they contain good quality re-usable textiles. We reserve the right to refuse any items deemed unsuitable.
Do the clothes get used for rags?
No. We only accept good quality items. Everything we purchase goes on to have a second life, being sold as an individual item and being re-used or re-worn.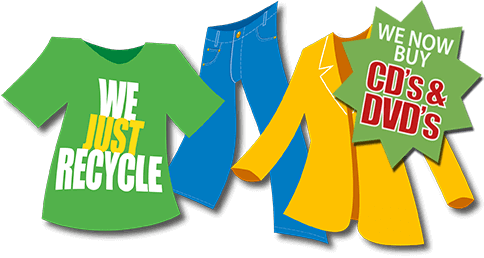 Request a collection
Where recycled clothes go?
Everything is exported, and provides an affordable source of clothing to disadvantaged people in the developing world and emerging countries in Eastern Europe.
Are you a charity?
No we are a commercial business, but we take our environmental responsibilities seriously. We hate the thought of perfectly good clothing literally going to waste, when so much can be recycled and put to good use.
I have a collection booked today and need to leave the premises?
No problem, if you have a collection booked and it is necessary for you to leave your premises prior to the collection, just contact our Support Team office to arrange a more convenient time.
Is there a limit to how many sacks you will?
No, as long as they contain good quality reusable textiles we will collect as many as you have. The more you have the more money you make!